What keeps ecological solutions from being a business success?
A lot of solutions to the current climate problem already exist. Why don't we know all of them? Although 'eco-companies' are on the rise, many still struggle to survive and thrive as an economically viable business.
What keeps your ecological solution from being a business success?
A lot of sustainable solutions to current climate problems do already exist. More specific on different domains such as water spillage, carbon emissions, renewable energy, mobility, circularity, and biodiversity. So how come that governments, companies, and consumers think the solutions have yet to be 'found'? Is being ecologically sound a reason for buying? How to balance profit maximization with ecological values? Scaling your ecological impact by scaling your commercial growth. Ecology and economy in its ultimate strength. But what are the main challenges ecological companies face while operating and scaling their business?
A study performed with 135 ecological companies by The Ecological Entrepreneur in cooperation with masterstudents of the Antwerp Management School.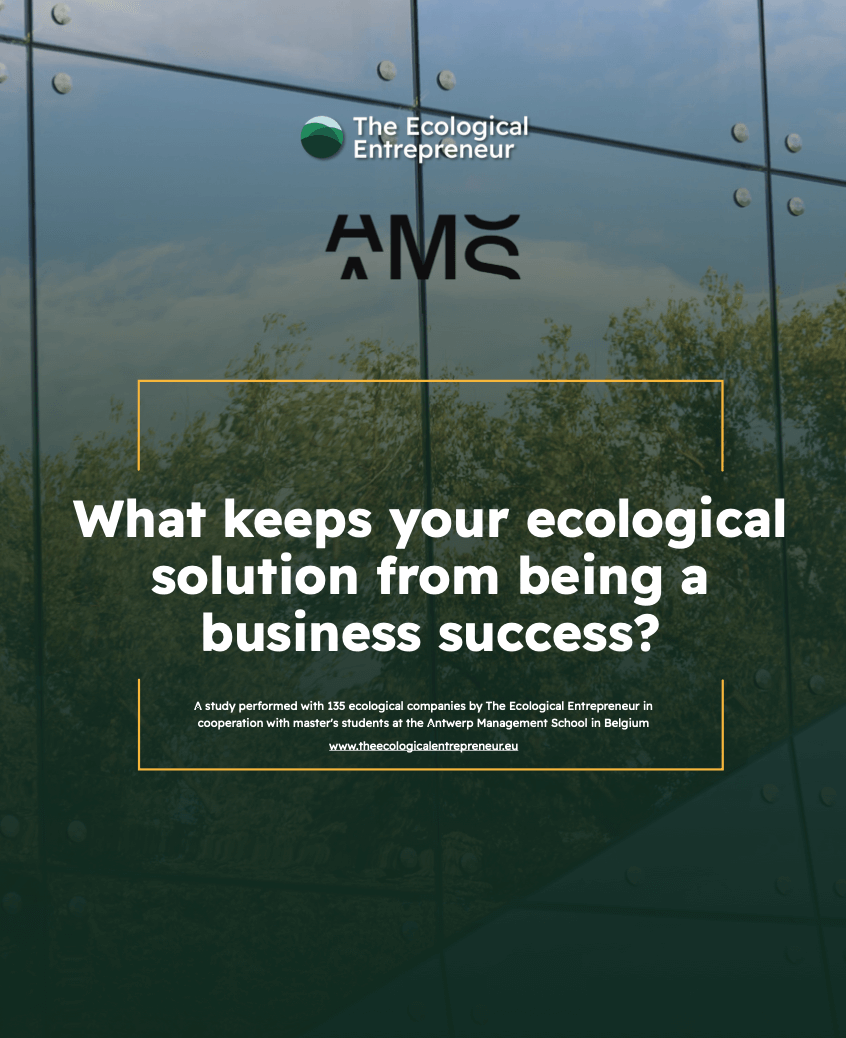 The Ecological Entrepreneur aims to make sustainability self-evident. We guide organisations towards sustainability, scale up the impact of ecological solutions, and capture your impact through performance dashboarding.